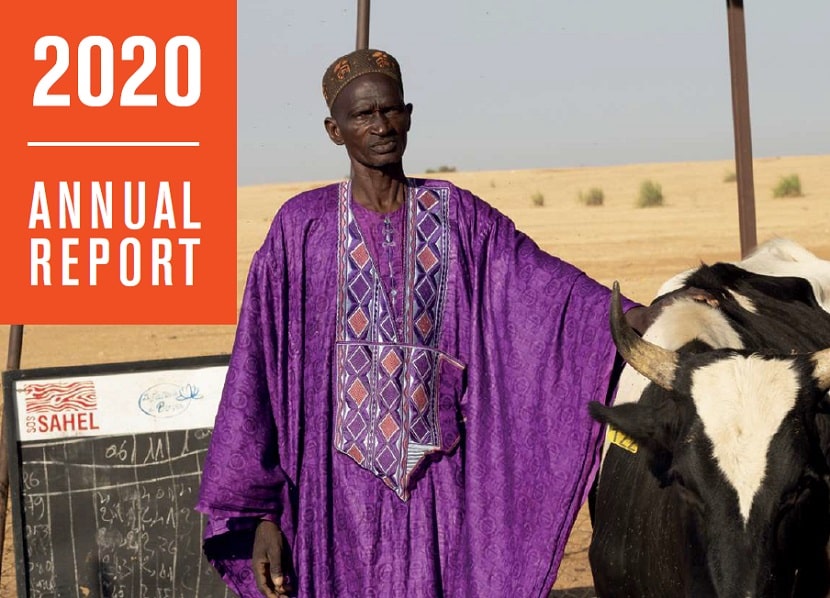 « To cope with future crises, we need to be confident that we can develop our own strategies and implement long-term solutions. »
NDAO Ndeye Fatou, women's group of market gardeners and forest owners in Mboro, Senegal
In a complex situation of extreme climate variability and security crises, the last thing the Sahel needed was a global pandemic. With closure of markets, movement restrictions, lockdowns and curfews, the situation has only become worse.
However, SOS SAHEL's mission is to find anddevelop local solutions to meet these challenges. With our network of partners and local communities, we are continually working to build sustainable agricultural systems. Local actors are directly involved at every stage along the way from production to processing and marketing. With invaluable natural resources, the Sahel's wealth is age-old, and the value of its products can save lives.
Despite the pandemic, SOS SAHEL continues its field missions and still supports the initiatives of its partners.
In an effort to adapt to this situation and be creative, we decided to organize a virtual Africa Days to maintain a platform for exchange and reflection among our partners.
We launched a platform for the Great Green Wall partners on June 17, on the World Day to Combat Desertification and Drought, to rally around field actors who contribute to the success of this largescale initiative for the Sahara and the Sahel.
We began to implement our strategic plan "Hakili" (intelligence in Dioula) Our Sahel by 2030!
This period clearly shows that we must adapt ourselves, innovate and stay connected!